2021 HH Member Registration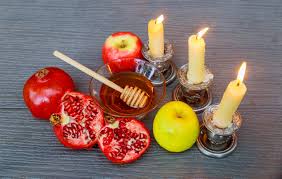 2021 High Holiday Shir Hadash Member Registration


This form is for Shir Hadash Members. Prior to registering for the High Holidays, please renew your membership by clicking here.
Once again, Shir Hadash Reconstructionist Synagogue will hold beautiful, inspiring, creative and musical High Holiday Services. This year, we will return to in person services. We will be at a new location; Atlantis Banquets in Arlington Heights. If you are not able or comfortable attending services in person, we are offering a zoom option as well.

All appropriate Covid precautions will be observed. Our current plan is to require that masks be worn and social distancing procedures be followed at in-person services, for everyone's safety. Our Covid task-force continues to monitor the changing situation and we will adjust our plans as appropriate. If you are unwell, we ask that you use the Zoom link instead of attending in person.
Regarding Zoom, every member will receive, without charge, their own unique viewing code which cannot be shared outside of your household. Services will be simulcast via Zoom, so if you find you are unable to attend at the last moment, you will be able to view the services. In addition, members will be able to view the services on our members-only Facebook page. If you have any questions, let us know.
Please see sidebar of exact times for each service. ⇒⇒⇒⇒⇒
Attendance
We ask you to please indicate if you have family members who you KNOW will not be attending and who should therefore not have name badges printed. If you are uncertain, please leave them as attending.
Children's Program
We will offer children's programming virtually, on Zoom, for Erev Rosh Hashanah, Rosh Hashanah Day 1, Kol Nidre and Yom Kippur morning services. This program will be for children up to age 13. It will start after the general service, and end before the general service, so your children can Zoom in with you for the beginning and end of the general service, with their own program in between. If you are instead attending services in-person, your children are welcome to be with you during those services (subject to the same masking and social distancing requirements as all attendees). We will have a separate Zoom link for the children's program, and more details about that program will be provided before the Holidays. If you would like to register your children for that program, please do so in the form below.
Prayerbooks
Shir Hadash uses the Reconstructionist High Holiday Mahzor. These books are available for purchase. If you need a book, please purchase below. If you are attending at Atlantis Banquets, your books will be waiting for you there. If you are not attending at Atlantis, we can mail them (including mailing charge) or you can pick them up at the synagogue in advance.
Guest Tickets
If you have friends who would like to attend our services, please ask them to use the High Holiday Guest Registration or New Guest Registration forms to register. Or, if you usually register them, you can do that as well, using the same forms. The links to those forms is in the sidebar.
If you have questions about services, don't hesitate to email us at cwr@shir-hadash.org or call our office at (847) 498-8218.
The attached form requires you to be logged in. Please login using the form below:
Tue, September 21 2021
15 Tishrei 5782
2021
Holiday Schedule
Erev Rosh Hashanah
Mon. Sept. 6, 7:30 -9:30 pm
Atlantis Banquets
Rosh Hashanah, Day 1
Tues. Sept. 7, 9:30-12:00
Atlantis Banquets
Rosh Hashanah, Day 2
Wed. Sept. 8, 10-12:00
Shir Hadash
Kol Nidrei
Wed. Sept. 15, 7-9 pm
Atlantis Banquets
Yom Kippur
Thur. Sept. 16, 9:30-12:30
Atlantis Banquets
Yizkor
Thur. Sept. 16 12:30 -1:30
Atlantis Banquets
Adult Discussion #1
Thur. Sept. 16, 2-3
Shir Hadash
Adult Discussion #2
Thur. Sept. 16 3-4
Shir Hadash
Afternoon Service -Mincha
Thur. Sept. 16, 4:15 -5:15
Shir Hadash
Afternoon Service -Ne'ilah
Thur. Sept. 16, 5:15 - 6:30
Shir Hadash
Tue, September 21 2021 15 Tishrei 5782