2021 HH General Information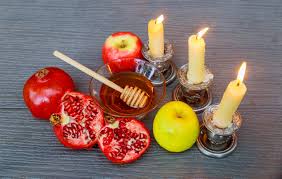 2021 High Holidays at Shir Hadash
In Person AND Virtual
It's not what you expect, but it's exactly what you are looking for!
Once again, Shir Hadash Reconstructionist will hold beautiful, inspiring, creative and musical High Holiday Services. This year, we will return to in person services. We will be at a new location; Atlantis Banquets in Arlington Heights. If you are not able or comfortable attending services in person, we are offering a zoom option as well.

Please see sidebar of exact times and locations for each service. ⇒⇒⇒⇒⇒
Atlantis Banquets
1273 N Rand Rd, Arlington Heights
Shir Hadash Synagogue (SH)
200 W. Dundee Road, Wheeling
Why Shir Hadash?​
​

If you are looking for an uplifting religious experience that is relevant to today while still grounded in the Jewish tradition, then this is where you belong.
If you want to know what your prayers mean while you are saying them, then this is the place for you.

If you would like to feel a part and not just a spectator, this is where you want to be.

If you would like to be part of a Jewish community and not just a member of a congregation then check us out.

If you would like the option of attending services with music, song and creativity, then join us.

If you would like to enjoy the leadership of a rabbi who inspires spirituality, sings enthusiastically, smiles broadly and connects with all of his congregants one on one as well as in a group, then Shir Hadash is the synagogue for you!
Experience our High Holidays services!
Wonderful, Warm, and Inclusive
Wed, September 28 2022
3 Tishrei 5783
2021
Holiday Schedule
Erev Rosh Hashanah
Mon. Sept. 6 7:30 -9:30
Atlantis Banquets
Rosh Hashanah, Day 1
Tue. Sept. 7 9:30 -12:00
Atlantis Banquets
Rosh Hashanah, Day 2
Wed. Sept. 8 10-12:00
Shir Hadash
Kol Nidrei
Wed. Sept. 15 7-9 pm
Atlantis Banquets
Yom Kippur
Thur. Sept. 16 9:30 - 12:30
Atlantis Banquets
Yizkor
Thur. Sept. 16 12:30 -1:30
Atlantis Banquets
Adult Discussion #1
Thur. Sept. 16 2-3
Shir Hadash
Adult Discussion #2
Thur. Sept. 16 3-4
Shir Hadash
Afternoon Service -Mincha
Thur. Sept. 16 4:15 -5:15
Shir Hadash
Afternoon Service -Ne'ilah
Thur. Sept. 16 5:15 - 6:30
Shir Hadash
Wed, September 28 2022 3 Tishrei 5783